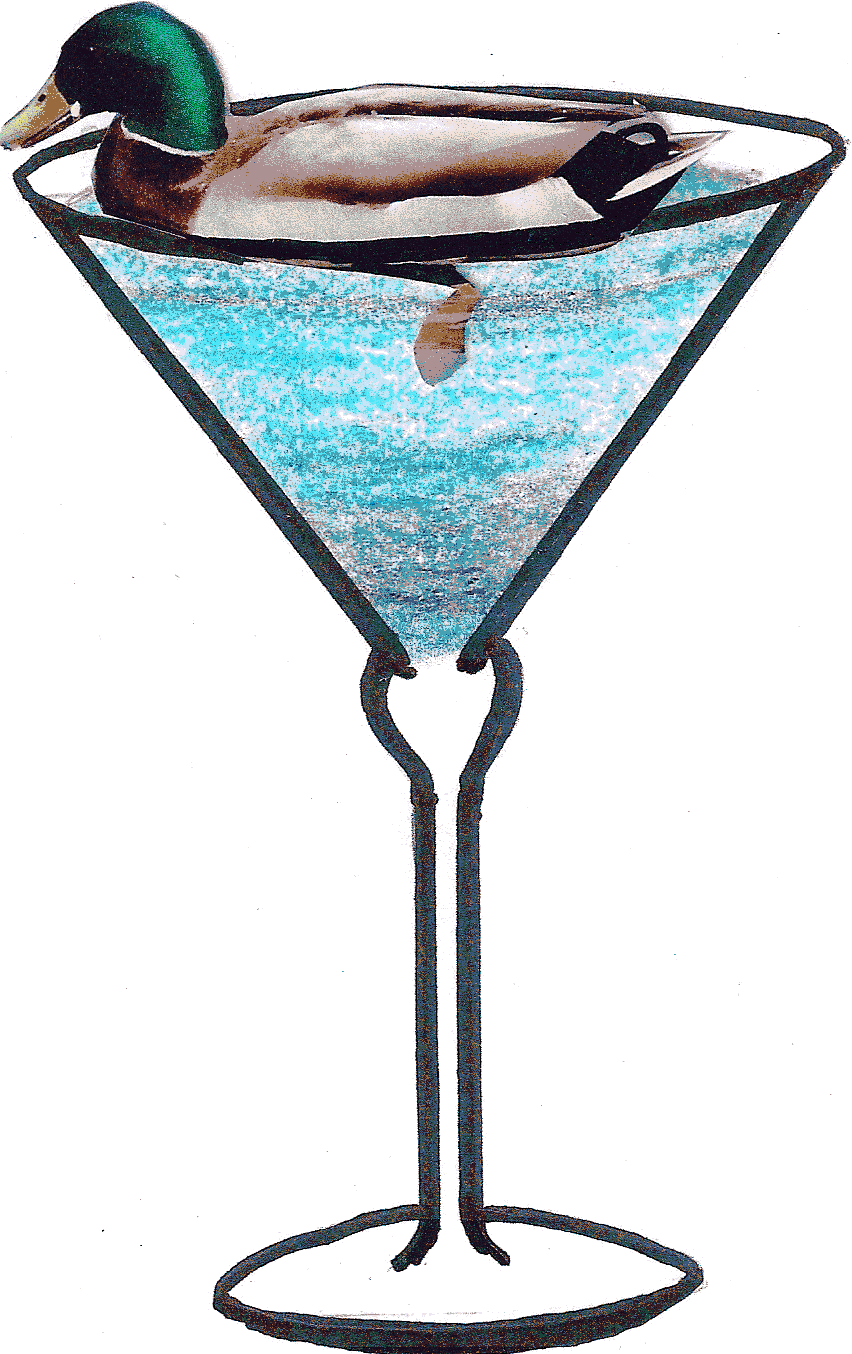 Reasons to Go with a Professional Bartender:

You might probably know a friend who has a Class 12 MAST permit.
* Can they tell you everything you need to make sure you have on hand and in what quantities?
* When they show up and find cases of liquor, coolers of ice and tables strewn about the bar area, will they be able to get it organized, chilled and be up and serving efficiently in 1 hour?
* Can they manage a thirsty horde of crowds up to 300 or will the line back up while they're chatting with their friends?
* Will they want to work all night while all of their other friends get to party?
With Bartending by Mallard, you get dynamic, attractive, engaging personalities who know the business of successful bartending. You only get one try to make your party a success. Make certain that quality professionals handle your liquor service.
We strive to make every event special. From custom cocktail menus and signature cocktail drinks, all created in conjunction with your desires, to efficient, outstanding service that demonstrates a passion for what we do.

---
A listing of the large scale public or private venues we have bartended:
---
Highly Recommended Wedding Planner:

I know, who would book a bartender, and THEN seek out a wedding planner, but should any of you brides be browsing around, talk to Katie at:

http://wonderstruckeventdesign.com/
Hard working and fabulously detail oriented. Nothing left uncovered...

---
Note for All You Brides to Be:
Many caterers will give you a quote for food service and tell you "bar service is included". That alone should send up a big red flag. I strongly urge asking for a cost breakdown of all services provided. I constantly bristle when I listen to other vendors tell me how they up charge all of their weddings. Yes, weddings tend to involve a bit more effort, but gouging brides simply because it's a wedding is poor business practice. I charge the same rate, regardless if I'm pouring wine for a birthday party for two or making mixed cocktails and mojito's all evening at a wedding for 400. Do yourselves a service and don't tolerate add-on fees or up charges! Most vendors will be eager to work within the budget you provide as opposed to losing your business.

---
Bartending by Mallard finishes 11th in the KING5 Best of Western Washington for BEST: Bartender
That's 11th out of over 300 candidates. Not too shabby. :)
---
---
Musings from Mallard:
Bartenders are the life of any restaurant and or bar. Why aren't they being sought for their personality behind the bar at your wedding? Identifying bartenders who are engaging and charismatic offers an added touch for your next wedding, party, corporate event or fundraiser.
Flair bartenders are bartenders who perform tricks. They can pour drinks into stacked glasses from one or two feet above the drinks. They may flip and catch bottles and service tins in creative patterns (think Tom Cruise in the movie "Cocktail"). They may even light stacked glasses on fire. Flair bartenders are highly skilled professionals who take the time to learn how to catch glassware, tins, bottles and other items behind their heads, stacking martini glasses on their foreheads and pouring drinks into the very glasses they are balancing. They can make a huge impact on the ambiance for any party or bar.
Bartending is a craft. A lifestyle. Bartending is a career, a passion, and a wonderful way to meet people.

---
From the Wire:
Seattle, WA – February 27, 2012 – WeddingWire, the nation's leading wedding Marketplace, is excited to announce Bartending by Mallard has been selected to receive the prestigious WeddingWire Bride's Choice Awards™ 2012 for bartenders/ caterers!
The esteemed annual awards program recognizes the top local wedding vendors from the WeddingWire Network who demonstrate excellence in quality, service, responsiveness and professionalism within the wedding industry. While many industry awards are selected by the organization, Bartending by Mallard was selected based on its stellar reviews from past newlywed clients.
Bartending by Mallard is recognized as part of the top five percent of wedding professionals in the WeddingWire local vendor community, comprised of over 200,000 wedding professionals throughout the United States and Canada. The Bride's Choice Award recognizes the best local wedding vendors across 20 service categories, from wedding venues to wedding photographers, based on their overall professional achievements throughout the past year.
"WeddingWire is thrilled to honor the success of the top-rated wedding professionals within the WeddingWire Community," said Timothy Chi, CEO, WeddingWire. "Since the launch of the Bride's Choice Awards™ program four years ago, thousands of outstanding wedding professionals have been recognized by the bridal community for their supreme service and dedication to the wedding industry. It is with great pleasure that we congratulate Bartending by Mallard for their continued professionalism and commitment to enriching the wedding planning experience for engaged couples.
We are happy to announce that Bartending by Mallard is one of the very best bartenders/ caterers within the WeddingWire Network, which includes leading wedding planning sites WeddingWire, Project Wedding, Brides.com, Martha Stewart Weddings, and Weddingbee."
For more information, please visit our WeddingWire Storefront today at http://www.weddingwire.com